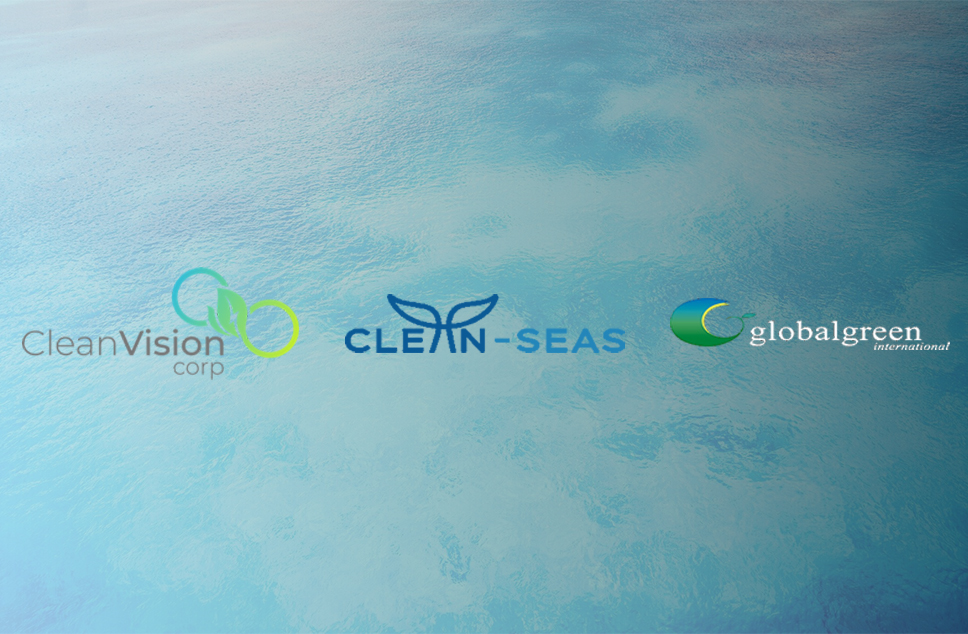 American-based Clean Vision Corporation today announced that its Clean-Seas subsidiary has signed a binding memorandum of understanding (MOU) with Singapore based Renewable Energy specialist Global Green International Investments (GGII).
The companies will partner on the development and maintenance of commercial-scale plastic waste-to-energy processing plants for municipal and regional population centers worldwide, under the terms of the two-year agreement.
Clean Vision identifies and acquires companies and technologies that will have an impact in a green economy. The partnership grants subsidiary Clean-Seas access to Global Green's unique technical data, expertise and resources, supporting new and existing projects including its recently announced 40 tons/day plastic waste initiative in Massachusetts.
"We couldn't ask for a better company to partner with on these important projects," said Dan Bates, Clean Vision CEO. "We are seeing the waste problem escalating in the US and globally as countries characterized as 'third world' just a few years ago are no longer willing to serve as dumping grounds for wealthier countries, while awareness of plastic waste in oceans has people everywhere saying, 'no more.'"
"By partnering with GGII, we now have a world class team that I am confident will deliver on its commitment to curb the world's waste plastic problem while delivering value to our shareholders."
Clean-Seas will take charge of business development, managing the permitting process and securing project financing. GGII shall serve as an exclusive vendor to Clean-Seas throughout much of the world by providing it with technical design expertise to design, build and maintain the processing plants.
Global Green Founder and Board Chairman Allan Clarke said they were excited by the partnership. "Clean-Seas' dynamic and experienced team combined with Global Green's engineering expertise and experience will produce state of the art waste-to-energy plants anywhere in the world. We are eager to get started."
Contacts

GGII
Allan Clarke
E. allanc@ggienergy.com
Alan Matthews
E. alan.matthews@ggienergy.com
Clean Vision
Dan Bates, CEO
Clean Vision Corporation
d.bates@cleanvisioncorp.com
www.cleanvision.com
Investors
Frank Benedetto 619.915.9422
Twitter: @CleanVisionCorp